SRX5400
The SRX5400 Services Gateway is a next-generation security platform ideally suited for large enterprise, service provider, and public sector networks. Based on a sophisticated architecture and using high-performance line cards, the SRX5400 provides unrivaled connectivity, performance, and service integration.
The Service Process Card 3 (SPC3) with advanced security acceleration enhances the SRX5400 to deliver the power you need for the most demanding use cases, including high-end data centers, IoT, and 5G.
The SRX5400 represents the most open, scalable security platform in the industry. Integrated threat intelligence offers adaptive, customized protection against command and control (C&C)-related botnets and malware, as well as dynamic policy enforcement based on GeoIP and threat data, with intelligence from Juniper-provided feeds. In companies that have their own threat collection capabilities, you can also leverage the SRX5400 as an enforcement point for custom and third-party feeds, protecting against advanced threats unique to your industry.
Superior price/performance and a small footprint make the SRX5400 ideal for securing enterprise edges and data centers, service provider infrastructures, and next-generation services and applications.
The SRX5400 supports firewall performance of up to 480 Gbps, with advanced anti-threat capabilities and an unprecedented 42 million concurrent user sessions on a highly reliable system, with six-nines availability. It offers 10GbE, 40GbE, and 100GbE connectivity options for maximum flexibility.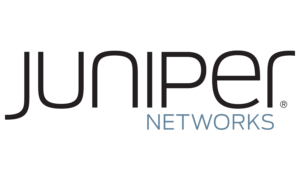 Brand
Juniper