Digium 8 Port Analog Telephony Cards
The A8 Series of analog cards supports up to eight (8) connections per card in your Asterisk system. Using Digium's advanced quad-port interface modules, A8 Series cards can scale from one (1) to eight (8) ports.
The modular nature of the cards allows you to mix and match between line (FXO) and station (FXS) interfaces, giving you exactly the ports you need. The A8 Series cards are available in half-length PCI and PCI Express form factors.
Specifications
One (1) – eight (8) analog ports
PCI or PCI Express bus architectures
Combine line (FXO) and station (FXS) modules
Accepts up to two (2) quad-port modules or up to 4 single-port modules
Optional DSP -based carrier grade echo cancellation module
32-bit 33MHz
Loop Start or Kewl Start Signaling
Temperature: 0° to 50° C
Digium patented VoiceBus™ technology for better audio
30-day 100% satisfaction money back guarantee
5-year warranty
With Asterisk – DAHDI 2.8 or later required
With Switchvox – Switchvox 5.8.1 or later required (Coming soon)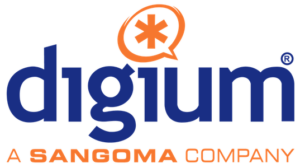 Brand
Digium