DellPowerEdge T330 Tower Server
Accelerate application performance
Accelerate application performance while providing room for future growth with the latest Intel® Xeon® processor E3-1200 v5 product family, DDR4 memory and PCIe Gen3 I/O.
Drive greater memory performance with 4 x DIMM slots and DDR4 memory, which transfer data 33% faster than previous-generation DDR3.3
Boost data throughput with 4 x PCIe Gen 3.0 slots driving 2x data throughput compared to Generation 2.0.
Drive 2x IOPS performance with the PowerEdge PERC9 RAID Controller, compared to previous-generation PowerEdge T320 equipped with PERC8.4
Processor
Intel Celeron G3900 2.8GHz, 2M cache, 2C/2T, no turbo (51W)
Operating System
RAID
No RAID with Embedded SATA
Hard Drive
500GB 7.2K RPM SATA 3Gbps 3.5in Hot-plug Hard Drive
1 Year Basic Hardware Warranty Repair: 5×10 HW-Only, 5×10 NBD Onsite
Chassis Configuration
Chassis with up to 4, 3.5″ Hot Plug Hard Drives, Embedded SATA, Tower Configuration
Chipset
Embedded Hypervisor (Optional)
Hypervisor Support
Microsoft Windows Server with HyperV®
VMware vSphere ESXi®
Storage
2.5" SATA 7.2K
2.5" SATA SSD's
2.5" nearline SAS 7.2K
2.5" SAS 10K HDDs
2.5" SAS 15K HDDs
3.5" Enterprise SATA 7.2K HDDs
3.5" nearline SAS 7.2K HDDs
Drive Bays
8 x 3.5″ bays (also supports 2.5" HDD in 3.5" hybrid drive carrier)
Slots
4 slots:
1×8 PCIe 3.0 (x16 connector)
1×4 PCIe 3.0 (x8 connector)
1×4 PCIe 3.0 (x8 connector)
1×1 PCIe 3.0 (x1 connector)
RAID Controllers
PERC S130, PERC H330, PERC H730, PERC H830
Network Controller
Communications
Power
1 x 350W cabled PSU
or up to 2 x 495W redundant PSUs

Chassis
Tower server (5u when racked)
Rack Support
ReadyRails™ II sliding rails for tool-less mounting in 4-post racks with square or unthreaded round holes or tooled mounting in 4-post threaded hole racks, with support for optional tool-less cable management arm.
Device Access
8 total USB:

Rear USB: 2 x USB3.0 + 4 x USB 2.0
Front USB: 1 x USB 2.0 + 1 x USB 3.0
Management
Systems management:
IPMI 2.0 compliant
Dell OpenManage Essentials
Dell OpenManage Mobile
Dell OpenManage Power Center
Dell OpenManage Integrations
:
Dell OpenManage Integration Suite for Microsoft System Center
Dell OpenManage Integration for VMware vCenter®
Dell OpenManage Connections:
HP Operations Manager
IBM Tivoli® Netcool®
CA Network and Systems Management
Dell OpenManage Plug-in for Oracle® Database Manager
Remote management:
iDRAC8 with Lifecycle Controller
iDRAC8 Express (default)
iDRAC8 Enterprise (upgrade)
8GB vFlash media (upgrade)
16GB vFlash media (upgrade)
Dimensions
Height: chassis base height – 430.3 mm/17.04 in
With foot – 443.3 mm/17.45 in
With wheel – 471.3 mm/18.55 in
Width
: chassis base width – 218 mm/8.58 in
With foot – 304.5 mm/11.98 in
Depth: front to rear wall (w/o bezel) – 542.2 mm/21.33 in
front to PSU handle (w/o bezel) – 578.42 mm/22.77 in
front to rear wall (with bezel) – 558.6 mm/21.99 in
front to PSU handle (with bezel) – 594.82 mm/23.41 in
Regulatory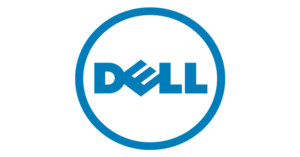 Brand
Dell