Dell PowerEdge T30 Mini Tower Server
Get organized
By storing and sharing information on a server, the PowerEdge T30 helps you improve access to information, simplify processes and get more done in less time. Overcome the complexity of data and applications and get organized on a central T30 server:
Eliminate misplaced and lost data, images and videos due to "sneaker-net" file sharing. Users can share files and collaborate with central file storage to eliminate the headaches of having multiple copies and versions of files spread out among users.
Consolidate data, images and videos stored on multiple media and media types in multiple locations. With the storage capacity of a server, you can centrally store user data and organize your stacks of DVDs, USB drives and external hard drives.
Onboard SATA, HDD connected to onboard SATA Controller – No RAID
4GB (1x4GB) 2133MT/s DDR4 ECC UDIMM
1TB 7.2K RPM SATA 6Gbps Entry 3.5in Cabled Hard Drive
1Yr Basic Hardware Warranty Repair: 5×10 HW-Only, 5×10 NBD Parts
No Internal Optical Drive
Up to 6 total SATA HDDs (4 x 3.5" SATA HDD + 2 additional 2.5" SATA HDD (w/ expansion kit and optional controller card)
Optical bay: Internal DVD+/-RW (standard on Intel Xeon configuration, optional on Intel Pentium configuration)
4 slots:
1 PCIe x16 3.0
1 PCIe x16 3.0 (x4 speed)
1 PCIe x4 3.01 PCI
Software RAID: Intel Rapid Storage Controller 12.0 (supports SATA 6Gb/s or SATA 3Gb/s)
Intel I219-LM Gigabit Ethernet LAN 10/100/1000 1-port
Error Correction Code (ECC) memory
Software RAID

Intel AMT 11.0 (supported on Intel Xeon config)
Intel Standard Manageability (supported on Pentium config)
Height: 14.17 inch / 359.9mm
Width : 6.89 inch / 175mm
Depth : 17.12 inch / 434.85mm
10x USB, 1 microphone, 1x headphone, PS2, Displayport, HDMI, RJ45, serial, audio in, audio out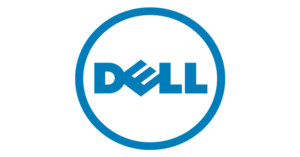 Description
Brand
Dell