Cisco Nexus 9000 Series Switches
Build the next-generation automated data center
The Cisco Nexus 9000 Series delivers proven high performance and density, low latency, and exceptional power efficiency in a broad range of compact form factors. They operate in Cisco NX-OS Software mode or in Application Centric Infrastructure (ACI) mode. They are ideal for either traditional or fully automated data center deployments.
Architectural flexibility
You can deploy these switches in an energy-efficient three-tier or leaf-spine architecture. They also support scalable virtual extensible LAN (VXLAN) multitenancy. The Nexus Fabric Manager automates fabric configuration and management.
Use an open-object API model to provision Layer 2 and 3 features. A Route Processor Module application package, Linux containers, and Broadcom and Linux shell access provide extensibility. Infrastructure management can be simplified with DevOps automation tools.
Real-time visibility and telemetry
Built-in sensors support Cisco Tetration Analytics for rich traffic flow telemetry and line-rate data collection. Cisco Nexus Data Broker monitors and analyzes network traffic. Real-time buffer use per port and per queue helps you keep track of application traffic patterns.
These switches deliver up to 172.8 Tbps of nonblocking performance with less than 5-microsecond latency. They offer wire-speed gateway, bridging, routing, and the Cisco Border Gateway Protocol Control Plane for VXLAN. Segment routing facilitates scalability and virtualization.
The In-Service Software Upgrade (ISSU) and patching are provided without operation interruption for the Nexus 9500 and 9300. Switches have fully redundant and hot-swappable components. A mix of third-party and Cisco ASICs improves reliability and performance.
An existing 10 GE cabling plant can be reused for 40 GE with a 40-Gbps bidirectional transceiver. Cisco Nexus 2000 Series Fabric Extenders can be deployed in both NX-OS and ACI modes. FCoE support provides fabric convergence for LAN and SAN, lowering TCO.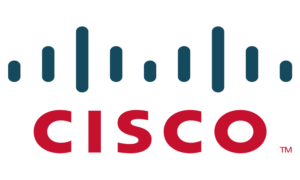 Brand
Cisco